Welcome!  Many types of beautiful and elegant fish, coastal, birds, boats and sea life jewelry, as well as shells, nautical, beach items, lighthouses, and a variety of other styles are available for purchase.
We sell an assortment of jewelry designs. In fact there are over 1500 items! This site is a work in progress. If you see anything you like, please reach out to us. We will be glad to assist you.
Contact
 (850) 265-6274
Hours
M – F : 9am–4pm CT
Sat : By Appointment
Sun : Closed
We live for the art of jewelry design!
We draw from this inspiration and translate an idea into beautiful jewelry that is special,  just like you.  Our intricate designs will be cherished  by your clients for years to come.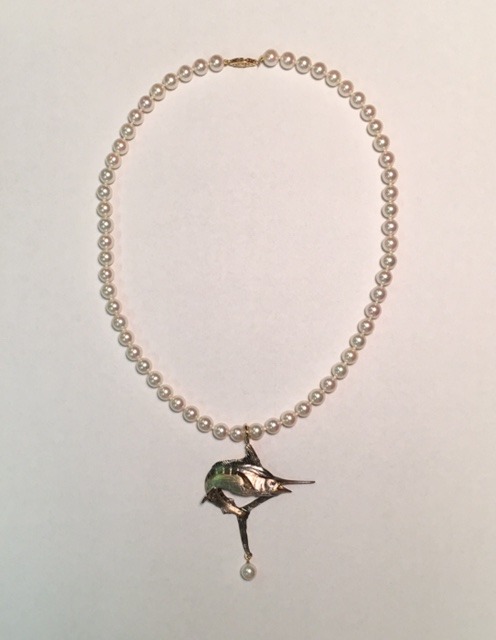 What We Do
This website is the beginning of an idea that we have been envisioning for a long time… creating a jewelry line that our customers can customize for themselves !
"We provide a 2D rendering that will allow you to visualize your selection and we will customize according to your specifications."
The final result… a custom piece of jewelry, with the assurance that it's been made to wear and last a lifetime.
If you can't find what you're looking for in our store, please call us today to discuss how we can create your special piece.  
If you can't find the design- call us (850) 265-6274 and we'll give you our time !
Here are a few examples of our most popular lines.
Location
Mercedes J. Franklin 
PO Box 12
Lynn Haven, FL 32444
Hours
M – F : 9am–4pm CT
Sat : By Appointment
Sun : Closed