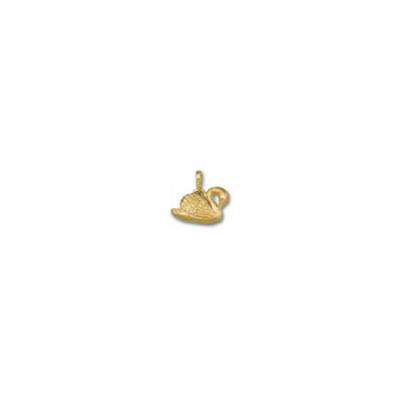 Swan Floating Sm Pendant 1046C.5YB
MC_1046C.5YB
Here is our single sided Swan Floating Medium Pendant with a "V" Bail. Black Swans are native to Australia, the Black Necked Swan lives in South America. There are no Swans living in Africa nor Antarctica. These designs are only available a 2 pieces, the Swan & the "V" Bail or Jump Ring. You can mix or match the 2 parts in Yellow Gold or White Gold or Rose Gold.
Specifications
Specifications Height: Width:
Question? Design Change?
Contact: